COVID19
COVID19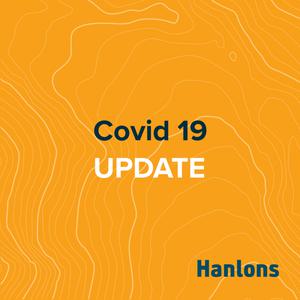 We wish to inform you that to safeguard the ongoing health and wellbeing of our staff and clients amidst these unprecedented times, Hanlons Consulting began implementing our social distancing planning from Thursday 19 March 2020.
We have facilitated working from home arrangements for our teams to ensure we are operating business as usual.
Whilst our office remains operational with minimal staff on a rotational basis, we have moved quickly to virtual meeting sites and cloud-based solutions.
As such, please note unless absolutely critical. Hanlons Consulting remains fully operational and our team remains steadfastly committed to the ongoing servicing of our clients.
Please contact our office on

(02) 6762 4411

or the relevant staff member on the contact details provided to you if the matter is urgent.
Like all Australians, we are monitoring the ongoing situation closely and will adapt as necessary. Our way of life has changed for the time being and now more than ever we need to work together, from a distance, to help flatten the curve.
Please take care everyone!
Up Next
About