Blog
The role of Global Positioning Systems (GPS) at Hanlons
We are always upskilling or keeping abreast of the latest technology in the industry, or keeping up with advancements of the existing tech too. We know that GPS technology isn't new and has been around since 1973, but what we need to know is how it is changing the landscape of surveying.
Initially developed for military use, GPS is now part of everyday life. Let us mention the usual car navigation systems or mobile technology, but also the search and rescue equipment and since the 1990s, surveying.
We have been rapidly adapting GPS for a number of different applications. GPS can give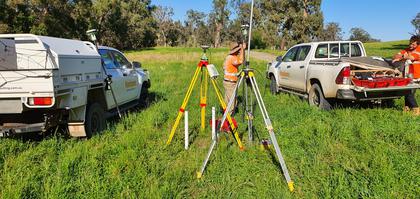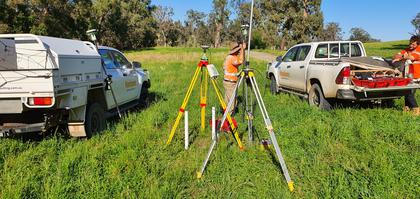 longitude, latitude and height without the need for conventional surveying tools and instruments. It can make our surveyors cars less cluttered and our muscles less bulky from carrying equipment (but that doesn't stop us from going to the gym). We believe that the speed and accuracy of GPS surveying has gone beyond any other invention of previous tools or measuring systems.
There are three methods of GPS measurement that are utilised by our surveyors.
Static GPS Baseline: determines accurate coordinates for survey points

Real Time Kinematic (RTK) Observations: One stationary receiver and one roving receiver allowing radio links for coordinate corrections.

Continuously Operating Reference Stations (CORS): survey quality GPS receiver is permanently installed in a location as a starting point for any GPS measurements
Most of the surveying methods produce more than the minimum number of observations needed to calculate positions or heights for most projects. So it is possible for a position or height to be calculated by several paths through the network of observations and get slightly different results because of the uncertainties in surveying.
We only use the best, and part of that is Leica Geosystems, distributed by C.R.Kennedy, Survey Solutions. Thousands of engineers rely on their diverse visualising, positioning and guiding solutions every day delivering unmatched precision and performance. Hanlons is no different. Reliable systems designed to stand up to the harsh environments that our surveyors and engineers endure.
Hanlons love being outdoors but we no longer need to climb to the highest points of a project landscape or measure short distances at a time due to obstacles like trees or hills. All we need is a clear view of the sky.