Blog
So why is railway surveying so important?
Australia's national freight volume is increasing and the outdated rail network just can't cope.
For the trains to become longer and bigger to deal with this increased volume, existing track alignment needs to be rebuilt or new tracks need to be opened. In addition to this, the fourth industrial revolution that is upon us, which is that of big data, automation, and new materials, are bringing new trains into use that will stretch our existing rail network.
The impact of this outdated rail network is stagnant productivity. The National Freight and Supply Chains strategy has shown that freight costs have not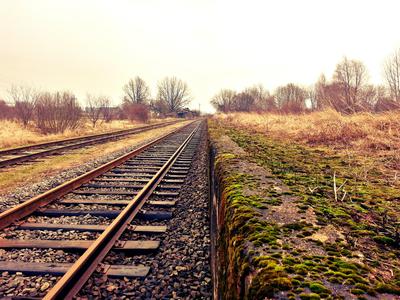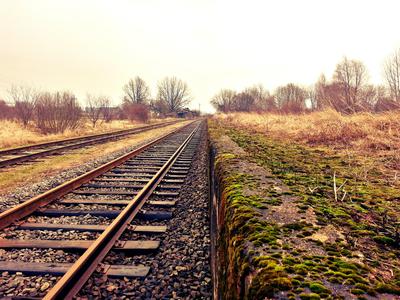 reduced since the reforms of the 1990s. The strategy identified that Australia needs improved efficiency and international competitiveness; safe, secure and sustainable operations; a fit for purpose regulatory environment; innovative solutions to meet freight demand; a skilled and adaptable workforce; and an informed understanding and acceptance of freight operations. Once the Inland Rail is completed, the percentage of freight by rail will more than double from 26% to 62% by 2049-2050. Which is lucky, as there is not enough road capacity to move the expected freight growth, making rail the only solution.
Nationally, there is a new standard called AS 7364 Railway Infrastructure - Survey. It is an attempt to standardise the approach to developing the survey infrastructure and approach to providing rail surveying support during construction and operation. The aim is to provide an element of assurance that a railway network can operate in a safe manner. It provides mandatory and recommended guidance so the developed rail survey system is aligned with the safe operation of the railway network, in accordance with the requirements of Rail Safety National Law.
One of the key recommendations is the use of a geospatial reference grid system. With the available technology, there is no reason why a rail project should not be on a national or state grid system. Whilst engineers do not like scale factors, assets with coordinates can be better managed in a spatial management system under the life cycle plan. Moreover, train automation is coming (if not here) and the alignment and signal system must sit within a digital database and management system if the automated train is to properly function.
Survey is part of the asset life cycle of a railway. Surveyors collect the raw data, ensure the spatial model of the design is correct, provides oversight in the construction phase, checks build compliance and provides a final spatial model. Ongoing track monitoring may also be required. Due to the intimate nature of the process, many surveyors go onto become track designers. Here at Hanlons, we train our surveying graduates to be track designers and work in conjunction with the other allied engineering disciplines to provide a final design product, one we've often had to provide surveying oversight during construction.
However, railway surveying is a small part of the surveying profession. Many of the government trained surveyors are close to retirement and no training program exists like the government cadet systems. The surveying profession has to develop its own training and mentoring program otherwise there will be projects that are delayed or poorly delivered.
Fortunately, Consulting Surveyors National and Hanlons have come together and developed a training program that covers all aspects of track design: terminology, track geometry, speed calculations, structure gauge, transit space and kinematic envelopes, level crossing assessment, turnouts and catch-points, control surveys, boundaries, transom bridge design, safety in design, and environmental assessment. It is early days yet but it is hoped that this body of knowledge can be passed onto the next generation so Australia has the opportunity to reach its full potential.