Blog
We're Growing!
We're growing at Hanlons with our increasing presence throughout all areas of New South Wales not only has this lead us
to set up more permanently in the Central West, but we have also hired new recruits to support our drive to keep projects moving in regional NSW.
Clive Lawrence joined Hanlons as an Engineering Surveyor based in the Central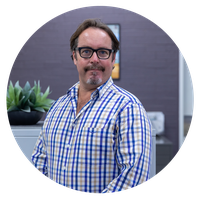 West. His first exposure to surveying was during work experience back when he was in year 9 and his love for the outdoors and exploring regional and outback NSW led him to pursue a career in the field. While working for a previous employer, Clive first became aware of Hanlons when requesting quotes from our company and comparing them to that of our competitors. Clive identified that Hanlons had a better way of doing things and a better product and service offering. He says Hanlons do things the way they should be done, using good equipment and not cutting corners.
Coupled with our processes, our spread of projects, from boundary surveys to rail to land development, appealed to Clive and led him to join the Hanlons team. Clive's favourite projects are railway boundaries that provide him with the opportunity to work closely with very old plans from as early as the late 1800s. These plans are intricate, interesting and hold a lot of history, providing a good challenge of deciphering a proper boundary. Clive is always moving around the state working on a range of projects for our clients. We're excited to welcome him on board and are sure you'll see him around somewhere!
Norman Turner is our newest Engineering Cadet at Hanlons, gaining real experience while he completes his studies by correspondence at University of Southern Queensland part time. Norman is studying a civil engineering degree and saw an opportunity to access valuable mentorship and on hand experience by joining the Hanlons team as a cadet.
Norman liked the idea of what a career at Hanlons might be like, recognising the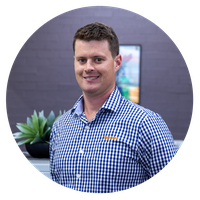 interesting and diverse nature of the projects Hanlons work on. He walked in with an open mind seeking exposure to a range of areas with plenty of avenues to explore for the future of his career. Currently working on vertical design in the rail sector, Norman is getting comfortable with the transition from being a tradie to working in an office setting as a cadet. Hanlons are excited to welcome another cadet to our team and support Norman in progressing through his studies while exposing him to real world experiences in our field - we're excited to see where he takes his career!
It is an exciting time for us at Hanlons with opportunities to work on essential projects that will greatly benefit regional NSW. We find ourselves all over the state and love exploring new places and providing our local knowledge and expertise to projects. The Hanlons team are excited to welcome Clive and Norm and are looking forward to working together closely with these guys. Is it time for you to explore a career with Hanlons? Let us challenge your limits.